CROSS KONCERT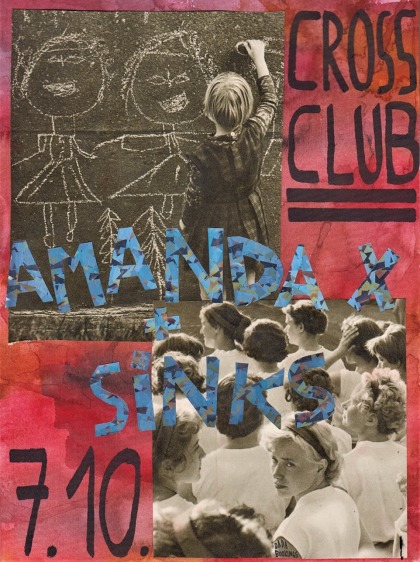 PLEASE NOTE:
There will be zero tolerance towards macho, sexist, racist and queerphobic behavior. If you happen to be a hateful arsehole, stay home and educate yourself.
Amanda X (USA)
Sleater Kinney-schooled healthy punks
https://amandax.bandcamp.com
unironic post-punk
https://sinksbrunn.bandcamp.com
powerviolence & fastcore z Portlandu se opět vrací do Prahy! A přesně v duchu jejich hudby - na poslední chvíli v rámci tour rychlejší než smrt! Těšte se na extrémně hrubej a grindem načichlej hardcore
A aby na to kluci a holky z Ameriky nebyli sami, tak s nimi zahrají S.o.F.A - survivors of fucking anxiety, neboli zbrusu nová fastcore/powerviolence kapela z Plzně a do třetice všeho dobrého Blitzkrieg Boyz - crust grindová smečka z Trutnova.
+ hosté / guests

DEEP BEAT AVANTGARDE

+ hosté / guests