JANUS RASMUSSEN (KIASMOS) - PRAGUE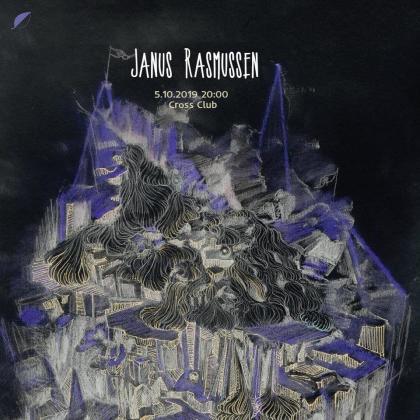 SPECIAL TENT STAGE
18:30 - 20:00 Fejká
20:00 - 22:00 Janus Rasmussen (Iceland / Kiasmos / new album Vín Ki Records)


Janus Rasmussen turned to music as a creative outlet early on. Growing up in the remote Faroe Islands, he would listen to every single record he could get his hands on to study and determine his preferred genre. Soon enough, he was learning how to play the guitar and crafting his own sound and style through electronic music.

Today, Rasmussen works alongside acclaimed pianist and producer Ólafur Arnalds as one-half of the duo KIASMOS, with whom he has toured extensively performing at some of the most esteemed festivals around the world. He is also one of the masterminds behind the electro-pop outfit Bloodgroup.

Currently residing and working in Reykjavik, Janus Rasmussen has recently recorded his debut solo album Vín, which explores new sound-worlds within the realm of experimental minimal techno.

MAIN TECHNO STAGE
21:00 - 23:30 Dash
23:30 - 01:00 Citty
01:00 - 02:00 Julia
02:00 - 04:00 Ruede Hagelstein
04:00 - 07:00 Segment
2nd HOUSE STAGE

21:00 - 23:00 - Skeptk
23:00 - 01:00 - TÄINO
01:00 - 03:00 - Silhouette
03:00 - 05:00 - Jesse
Skeptk
Silhouette [ nite vibes / Krmelec Recordings ]