About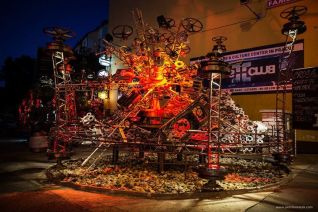 The Cross club is a uniquely designed multicultural centre which houses a real crossroads of cultures and a variety of styles and genres in the centre of Prague Holešovice. For many years, the Cross club has been an integral part of the Prague cultural scene, respected not only in the Czech Republic, but also abroad. Its fascinating futuristic design, with many unusual artefacts, has given the club its unique identity.

The Cross club´s space offers a wide range of possibilities. Music dramaturgy is focused on unconventional music genres both in live and electronic form. The Cross club presents high-quality bands and artists from the Czech republic as well as from abroad, ranging from dubstep to hardcore. Besides musical dramaturgy, another essential component of Cross is the presentation of cross-genre alternative culture, focusing on young theatre companies, authors reading their works, travelling gabfests, screenings of alternative films as well as current cinema, education through documentary films and discussions, and last but not least the afternoon theatre performances for children: all of them for minimum entrance fee or completely free.

In 2009, we also opened Cross café featuring a rare yet very natural kind of elegance in all respects. The interior of the café is made of natural material; it is original, imaginative and innovative, just like the rest of Cross club. You can sit and rest with a cup of freshly roasted coffee or allow your taste buds to enjoy a pleasant experience with our delicious food. You can choose from different specials from our menu every day from 2pm to 12pm. (to 1am at the weekends) (https://www.crossclub.cz/cs/nabidka-kavarna-menu/).
Opening Hours:
Cafe / bar : 2 pm - 2 am daily
Kitchen open : 2 pm - 2 am (menu)
Buffet (courtyard) : 9 pm - closing
Club : 6 pm - 5 am ( Fri & Sat till 7 am)

Entry:

Usually free during the week
Fri & Sat friendly admission fee

Entertainment:

Main stage: 8 pm - 5 am (Fri & Sat till 7 am)
2nd stage: 6 pm - 3 am (Fri & Sat till 5 am)

* event start & end times are subject to change


Cafe reservations:

lorenzo (at) cros­sclub.cz
775541430 (between 2 pm - 2 am)
Address:

Plynární 23
Praha 7
170 00
Czech republic
Program: https://www.crossclub.cz/cs/program/
Transport : Metro - Nádraží Holešovice (after exiting Nádraží Holešovice metro station (tram Výstaviště exit), walk 100m to the east along Plynární street.
You've reached Cross club once you see an enormous industrial sculpture in front of a tall yellow building.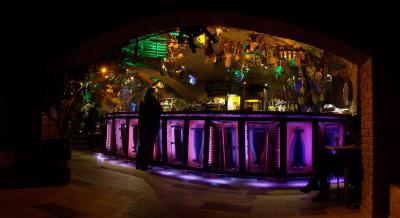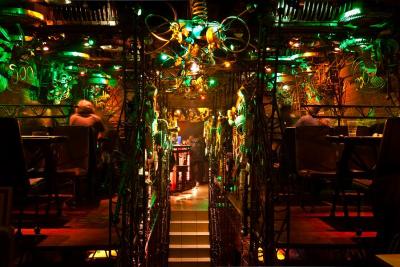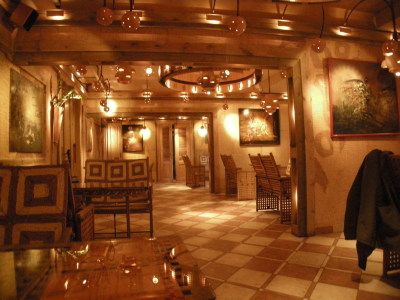 http://www.virtualtravel.cz/praha/holesovice/cross-club/pred-cross-clubem.html
is a platform for an independent art that creates space for different approaches to performing arts in order to establish an artistic and interdisciplinary dialogue.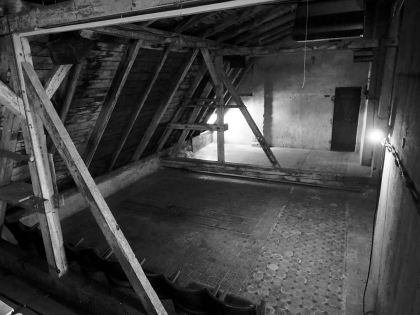 website link: HERE