LOS TEKKENOS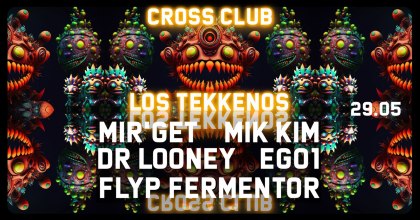 Hey there party people! Are you ready to get your techno groove on? Then mark your calendars for May 29th, because the ultimate techno party is coming to Cross Club - it's Los Tekkenos!
Featuring two amazing DJs all the way from France, Ego1 and Mir'get, and our very own resident Dr. Looney, this party is going to be off the hook! And that's not all - we've also got the incredibly talented Flyp Fermentor on the decks to keep you dancing all night long.
So come on down to Cross Club and join us for a night of techno beats, wild moves, and non-stop fun. And who knows, you might even get to meet our special guest - the elusive and mysterious Tekkeno!
Don't miss out on the party of the year - grab your tickets now and get ready to dance your socks off. See you on May 29th, Los Tekkenos!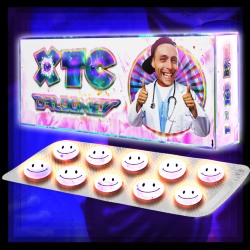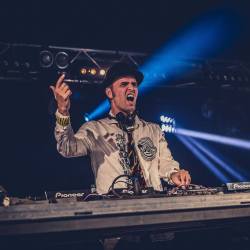 Mir'get