BREAKBEAT CONFERENCE vs. RUMBLE SOCIETY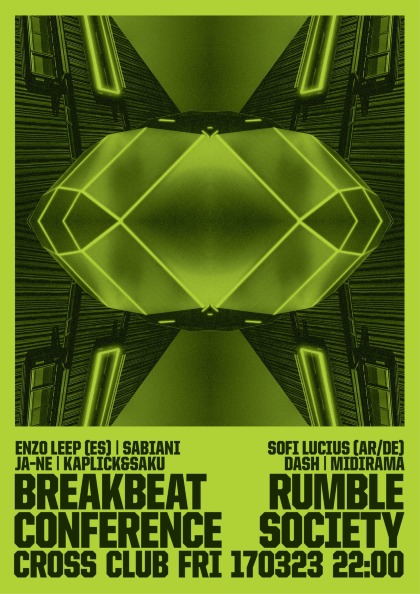 Breakbeat and techno is a combo that we've always loved. This was the concept of the Soundeer Festival that we used to run with a few friends. And now we are bringing the idea to the Cross Club. Breakbeat Conference and Rumble Society: one club, one night and two stages that have much more in common than it may seem. We are in this together again. Saku+Ladis
BREAKBEAT CONFERENCE STAGE
For fifteen years, Saku and the Cross Club used to put on the Dobrejk Večer night, showcasing the best of global breakbeat. Saku came back to Cross last year under a new guise to give a club dimension to Breakbeat Conference, the radio show that he is hosting with Kaplick on Prague's Radio 1.
Enzo Leep is a Spanish producer whom we have wanted to invite to Prague for a long time. There are not many people so dedicated to the production of minimal breaks. But Enzo Leep's work also draws on the legacy of classic breakbeat from the turn of the millennium. He will be joined by the Czech producer Sabiani, who released the album Fusion (Of Different Personalities) last year and is behind the label Digital Paradox Records. In addition to the hosts Kaplick&Saku, DJ Ja-Ne will also perform. She will play her psybreaks selection.
Enzo Leep (ES)
Enzo Leep · Enzo Leep - Nomads (Bandcamp Exclusive)
Dreams On Wax Records · Enzo Leep - Xcuse Me (Original Mix)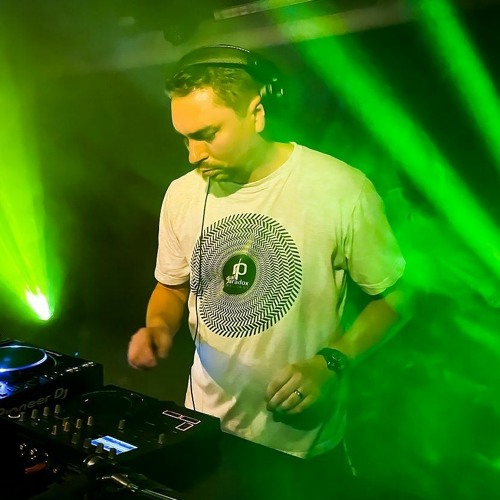 RUMBLE SOCIETY STAGE
Ladis aka Midirama hosts acts representing the Detroit and acid techno sound, while supporting the ever stronger female voice in the community. This time, it is represented by Argentina-born and Berlin-based Sofi Lucius. A purveyor of industrial, acid and hypnotic sounds, she has been a committed electronic music artist and event curator for almost two decades. Through her DJ sets, she broadcasts her long and winding journey through the scene and its influences since her beginnings in Buenos Aires. She will be joined by another woman behind the decks, the great DJ Dash from Prague.
Sofi Lucius (AR/DE)