CHE SUDAKA IN PRAGUE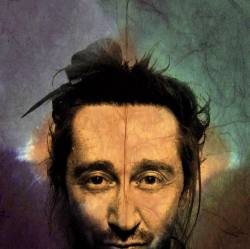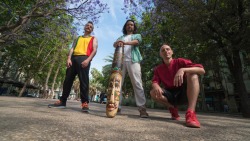 The Colombian-Argentine band Che Sudaka was formed in 2002 at the Mediterranean seaport
Barcelona and has since been on tour around the world without interruption. Their sound is
authentic and recognizable, a mix of Latin American folklore, Jamaican rhythms, punk attitude and
the electronic toys of a sound system. Three brothers who stop time with their voices, an
accordion, acoustic guitar, samplers and drum computers, not to forget an inexhaustible positive
energy. Each concert is a sweaty fiesta in the "here and now", a moment of unity and
togetherness, respect and love. That's what Che Sudaka stands for. That ́s what makes people
love the band worldwide.
The once illegal immigrants in the streets of Barcelona have been invited to festivals in forty-seven
countries and have by now played around one and a half thousand concerts on all five continents.
The three South Americans find their musical roots in their own cultura popular as well as in
legendary bands like The Clash, Mano Negra or Los Fabulosos Cadillacs. Contentual reference
points can be found to famous Latin American singer-songwriters, especially to Facundo Cabral.
In 2022, the three brothers celebrate the 20th anniversary as a band. For this reason they will
publish a new album and, in addition, a book that collects the essence and history of the group
through multiple testimonies and that has an affectionate prologue by their friend Manu Chao. Che
Sudaka is rebellion, therapy and party. And anyone who has experienced a live concert with the
band will once again find the faith in the good in people!