CROSS ATTIC
Journey with the boy to the willow tree land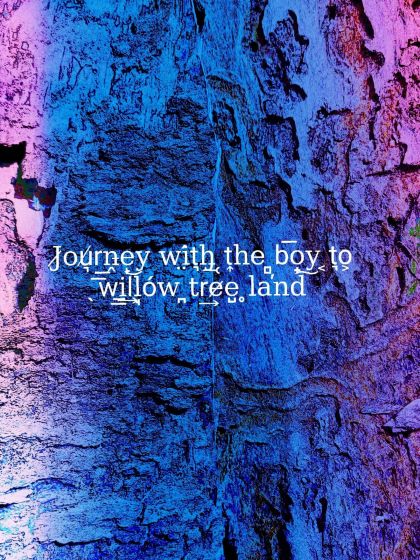 audio-visual performance.......
is part of an ongoing journey to manhood, exploring ways of being human.
* The journey's door opened through a drawing of a walk from school in the boy's childhood. A path led to a hill where the willow tree is growing, the place of the boy's connection with nature.
* Following the language of drawings, memories and imagination from a boy's world, the performance offers a way to revive feelings of childhood, of exploring connections with otherness.
* The spectator is invited to visit the boy's forest home, the locus of nature's magic, and to imagine by listening to stories and following images.
LIMITED CAPACITY: RESERVE YOUR SPOT via SEAHORSE.ATTIC@GMAIL.COM
we play 29.10 + 30.10 each performance start at 19:00
.....Author of the story-images/ performer: Michał Salwiński ( PL)
Set-design: Eszter Koncz
Dramaturgy consultation: En-Ping Yu
Devised with: Eszter Koncz, En-Ping Yu, Sai Psyn.
Tutors: Cristina Maldonado, Lukáš Jiřička
In collaboration with DAMU - Faculty of Theater at the Academy of Performing Arts, Prague as part of MA Devised and Object Theater program. In collaboration with Cross Attic.