BIOSPHERE MAIN STAGE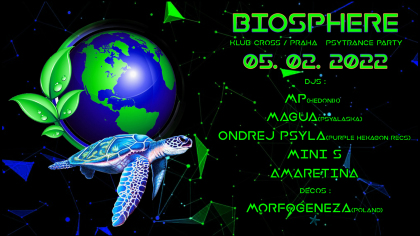 MP
Decos by Morfogeneza (PL)
D63 RAVE STAGE
D63 crew is back in business and ready to take you on an all-night trip!Pounding techno, breaks, electro, and groovy house without a compromise.
Not really bound by genre, time or space Sammy jams on the tracks to keep the energy high and exciting. The legend tells when the clock strikes 12 the disco angel turns into a fierce breakbeat maniac making dancers forget about tomorrow.
You won't be able to have a rest with Shiloff's set. He blends techno tunes unapologetically breaking the rules of the game, creating his own unique story. Be aware, when he takes his shirt off, you are about to get dominated on the dance floor.
Radyk explores niches of breakbeat with pounding, pure energy, and dystopian, high-paced electro with trance-tinged psychedelia. His fusion of old-school breakbeat vinyl with hi-tech modern sounds creates a kinetic atmosphere that carries the vibe with impact.