MATCHBOX BIRTHDAY AFTERPARTY VS. LOS TEKKENOS RADICAL HARDCORE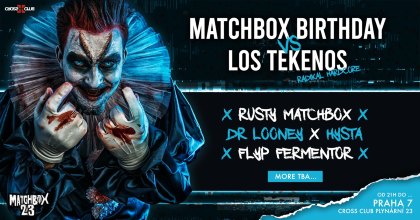 Matchbox Birthday After Party Vs Los Tekenos radikal hardcore

Come finish your weekend in Prague with us in the mythical Cross club with 2 dancefloors with crazy lineup full of techno, Acid, tekno, hardcore and frenchcore!!


ON TWO FLOORS

Rusty matchbox (Cz)
Dr LoOney (Fr)
Hysta (Fr)
Flyp Fermentor (Cz)
more TBA soon!!