CROSS CLUB MÁ CHUŤ ŽÍT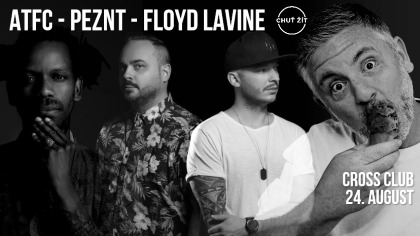 V Sobotu 24.8. vám naservírujeme den a noc plnou muziky. Začneme venku na crossquare s afrohousem, kterýžto završí Floyd Lavine, jihoafričan žijící v Berlíně. Uvnitř vás čeká nálož jackinu od ATFC (UK, Defected) a PEZNT (HR/Defected) a brzo také rozkryjeme Aircross techno basement! Všechny barvy house music na jednom místě. V jeden den. Cross Club má Chuť Žít!
předprodej brzo na goout.cz
///////////////////////////////////////////////////////

It has been two years since Chut Zit started delivering uplifting house music vibes to the people visiting Cross Club. Let us celebrate in style with a massive lineup, on 24th August.

Veteran DJ and producer, true house music legend ATFC will be headlining, along with no less massive croatian duo PEZNT. Afro/soulful capacity FLOYD LAVINE will finish on the open air crossquare stage and the second stage will be headlined by australian talent and globetrotter RifRaf.

Join us in this celebration of all coulours of house music, from afro to jackin, from jackin to tech. Love and unity for everyone!

Tickets available at goout.cz soon


AFROSQUARE (open air start 15:00)

Floyd Lavine (ZA/Rise Music, Get Physical)
Born and raised in South Africa, Floyd Lavine is an 'African Nomad', an Artist of a new African generation. Floyd wants to explore our global village in every direction, with one foot in Berlin and the other in Cape Town.

His passion for electronic music is deeply rooted, influenced by African rhythms and predominantly focusing on grooves which he describes as essences of the African soul. The spirit and sensuality of his sound have gained him acclaimed recognition.
Floyd is one of the creators of RISE, an African-inspired event & record label based in Berlin , holding monthly events at Watergate Club and showcases across Europe and Africa.

RISE has had major impact on the European electronic scene its no wonder headliners acts like Black Coffee , Henrik Schwarz , Culoe De Song , Djeff Afrozilla , Osunladeare regular guests.

Floyd has had the pleasure of presenting his unique talent at some of the world premier events around the world like Glastonbury Festival Uk ,Berghain and Watergate Berlin , Djoon in Paris , Greece , Italy , USA , and shows in Nigeria , Angola , Mozambique , to leading South African festival like Rocking the Daises in Cape Town to Oppiekoppie Festival .

Music wise Floyd has released on some of the leading international labels including Get Physical Records , Watergate Records , Moon harbour and his own imprint RISE MUSIC
DJ CASA FLAYVA (MA / Seres Produções, Union Records)
ATFC (UK/Defected, Armada Subjekt)
ATFC's picture hangs in the House Music Hall of Fame. OK, so it's on a rusty nail in the toilet under the stairs at the end of the hall, but the point is that it's there; a proud testament to one man's ability to both devastate dance-floors with his explosive, peak-time sets and deliver sickeningly slick productions at an awe-inspiring rate.

Several years, some children, a shed-load of singles and more than a few adoring fans later – 80% of which are, naturally, female – ATFC is one of those rare things within the dance music community; an established, successful name the mention of which doesn't have the haters screaming 'Sell out!' from the rooftops or start to maliciously plot his downfall. Three UK Top 40 hits, Beatport and Traxsource No.1's and Pete Tong describing one of your tracks as "verging on genius" do not come without substance to back-up the unquestionable style, although the last in this list can allegedly be encouraged with a few glasses of Babysham and a back massage. In fact, the Radio 1 selector must have been heavy plied with both these luxuries, as in January '09 ATFC was handed the keys to world's biggest stage with his very own essential mix, resulting in raised fists and weak knees around the world.

Don't think for one second however that he's just some kind of studio geek, locked away from the outside world, listening to the same four bars of music thousands of times before spewing forth an eruption of magma-hot house music. Ok, he is like that, but he's also pretty comfortable behind the digital ones and twos, belting out tunes to thousands of smiling faces and stomping feet. In his time he's rocked Global Gathering UK, Dance Valley, Holland, Zoukfest, Kuala Lumpur and Summadayze Australia, not to mention regularly dropping bombs at Pacha, Ibiza; no mean feat when you consider the airspace above Ibiza Town is deemed a no-fly-zone for all but the most dashing pilots.
PEZNT (HR/Defected, Blacksoul Music)
Rising from the dynamic Croatian House scene, production and DJ Duo PEZNT are a breath of fresh air to the dance music community - be it Defected, Strictly Rhythm or Dirtybird, the list of respected labels they have worked with is growing by the month. 

PEZNT's music and their sets have lit up dance floors from the US to Asia. With wide ranging support from Claude Von Stroke; Groove Armada; Roger Sanchez; Danny Howard; Josh Butler; Todd Terry; De La Swing and Sam Divine, PEZNT have momentum heading into 2019. 

If you like your House with a bit of fun, your Tech with a smile, listen here for a taste of PEZNT.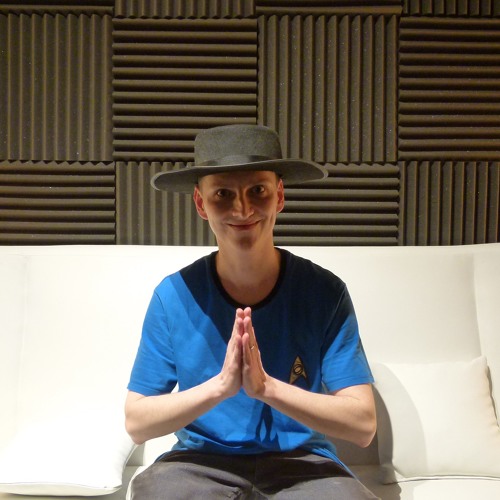 RifRaf (AU/Tonkind, Upon.you)
Julia live