PURPLE HEXAGON Vs. TANZBAR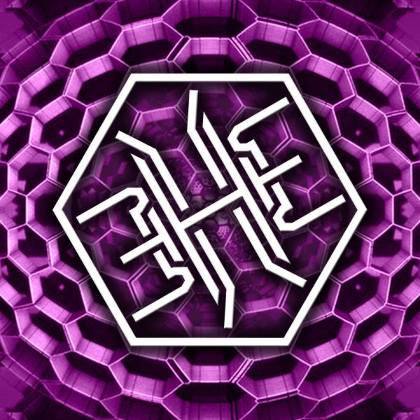 Digital Forest Festival & cross][club & purple hexagon records uvádějí Purple Hexagon Party.

16.3.2019 vám představíme italské vydavatelství, které působí na psy trance scéně od roku 2008.
Label představuje mezinárodní umělce, kteří pro lokální scény po celém světě pracují svým jedinečným a specifickým způsobem.

Purple Hexagon věří, že hudba může fungovat jako spojení, které rozvíjí velké přátelství mezi různými společenstvími a kulturami.

Vydavatelství patří mezi špičku psytrance labelú z celého světa a má za sebou přes 40 vydaných cds, eps nebo digitálních releasů.

Na akci vystoupí hned několik hostů.

Hlavní hosté jsou z Itálie.
Cavamen a Kikx se představí v Praze vůbec poprvé!
Dale chystáme ještě dalšího hosta, kterého oznámíme brzy.
Informace o vystupujících zveřejníme postupně:)

O dekorace se postará z Ufo Bufo festival týmu Elemental crew.

Jako support zahrají dj DJ Ondrej Psyla, Ejczka a DJ PsyriX.

Na druhé scéně bude techno Tanzbar stage, kde zahraje Yetti Meissner - ( Sisyphos ) Berlín , RAVIC ( CODE ) , Arturo Legorreta ( Materia.fm ) a DJ DADA.

Klub Cross je svým provedením jedním z nejhezčích klubů v Evropě a jsme rádi, že zde proběhne psychedelic trance event Purple Hexagon 16.3.2019!!!


▬▬▬▬▬▬▬▬▬▬▬▬▬▬▬▬▬▬▬▬▬▬▬▬


ENGLISH:
Purple Hexagon Records label night/Tanzbar techno stage
On March 16 we will present to you the Italian label that has been on the scene since 2008. The label showcases international artists who enrich their local scenes all around the world with their unique sound. Purple Hexagon's philosophy stems from their belief that music can form connections that develop friendships between various cultures and societies. The label ranks among the world's finest psytrance labels and has released over 40 CDs, EPs and digital releases.

The main guests at the party are from Italy - Caveman and Kikx will be performing in Prague for the very first time! We will also bring to you a very special guest whose name will be announced soon. Names of other djs will be released gradually:)

The event will be decorated by Ufo Bufo festival team and Elemental crew.
Supporting djs include DJ Ondrej Psyla, Ejczka, and DJ PsyriX.

The headliner of the second techno Tanzbar stage is Yetti Meissner - (Sisyphos) from Berlin, supported by RAVIC (CODE) , Arturo Legorreta (Materia.fm), and DJ DADA.

The spectacular Cross club ranks among the most beautiful in Europe and we are glad that it will be the venue for this psychedelic Purple Hexagon party on March 16, 2019.





PURPLE HEXAGON PSYTRANCE MAIN STAGE


CAVEMAN (PURPLE HEXAGON RECORDS, ITALY)


KIKX (PURPLE HEXAGON RECORDS, ITALY)

LORD FLAMES (GOA HUNTER RECORDS, SPAIN)


ONDREJ PSYLA (PURPLE HEXAGON RECORDS, CZECH)

EJCZKA (URBAN ANTIDOTE RECORDS, CZECH)

PSYRIX (BHOOTESHWARA RECORDS, CZECH)


Yetti Meissner ( Sisyphos ) - Berlín - Germany

Arturo Legorreta - ( Materia.fm ) - Mexico City - Mexico
DJ DADA - ( Tanzbar )

DECOS:
ELEMENTAL CREW (UFO BUFO)
PODPORUJEME:

Psy obchod s oblečením